SOLD. 
Now $12,900 plus shipping and PayPal.
I'm in Northeast Georgia.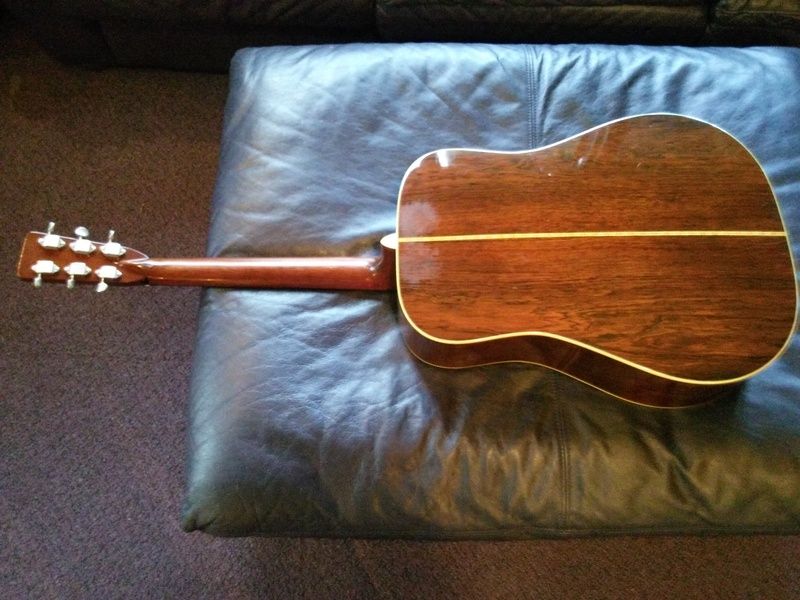 This is the third 53 D28 that I've owned. And this one is by far the cleanest. It was purchased from Carter's vintage last year by my brother-in-law as a one owner guitar. The sound is amazing. Others have compared the sound of 53s as close to old Herringbones. I have a 44 and 41 Bone and this one lives up to that. There are no cracks in the guitar although there is the beginnings of a tiny B string crack that does not go through the wood and a small area on the upper about that also does not go through the wood. Dave Musselwhite put a small cleat to ensure there is no further movement. He also performed a neck set, refret and a perfect replacement bridge along with ivory saddle. The original red dot pins and end pins are in the original case replaced by fossilized ivory ones. This one also has the rare ebony truss rod. I live in Northeast Georgia and would prefer a local sale however I will ship it to the Continental US. If you've been looking for an all original, save the before mentioned repairs, 53 you'd be hard pressed to find a better one. Email me at
[email protected]
for additional pictures and questions. 
{moderator edit - fix formatting at OP's request}