For those of you unfamiliar with Pat he's one of the finest luthiers on the east coast. Martins are his specialty, but he works on my Gibsons as a favor. I had to take the 125 mile trek to his shop this morning to have him do some work on a pair of mine. Tuesday through Thursday visitors are welcome to the shop. Pat graciously answers all questions and he'll even allow you to watch him work. The shop in downtown Exeter, New Hampshire is a one man assembly line for Martin neck sets. He does all finish work at a second shop that has a no visitors allowed policy. If you're in the area I would heartily recommend you stopping in...it's quite an education.
Here are this mornings group waiting patiently.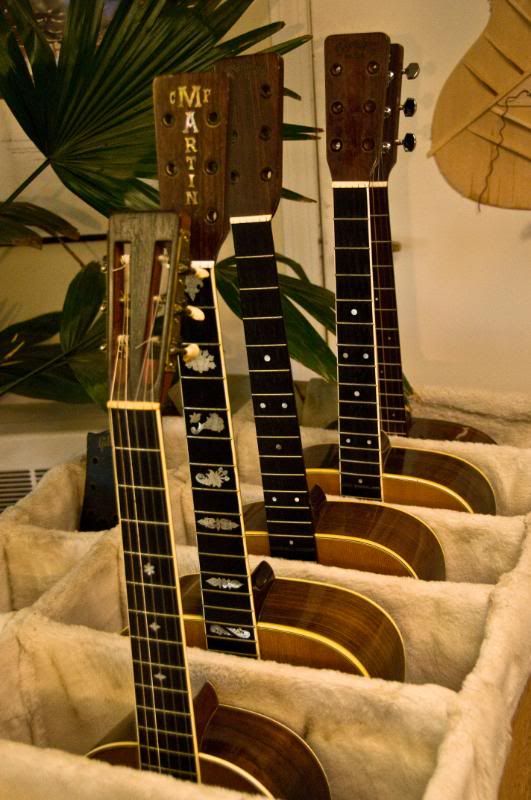 He also works on Taylors. A customer had just brought this one in. That's Pat giving it a test ride.
The hands of a craftsman at work.
Success.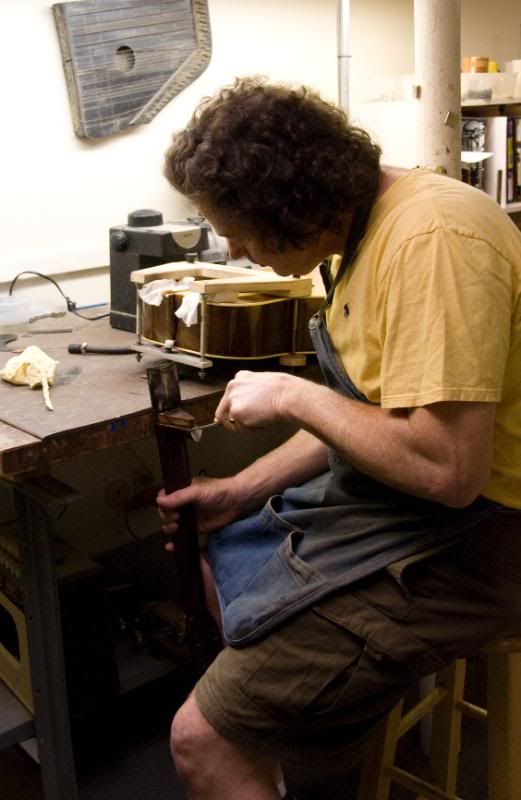 A Martin Model 1-27(?), circa 1898 that's in for a neck set.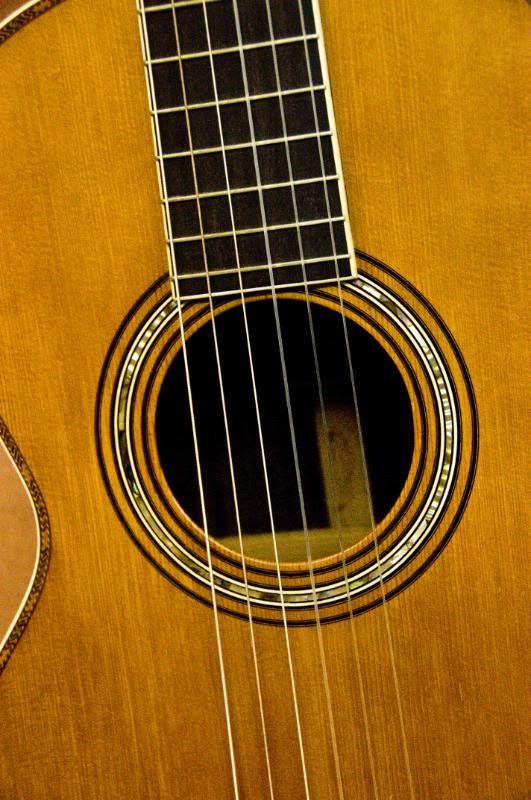 The top on this Martin was beyond salvage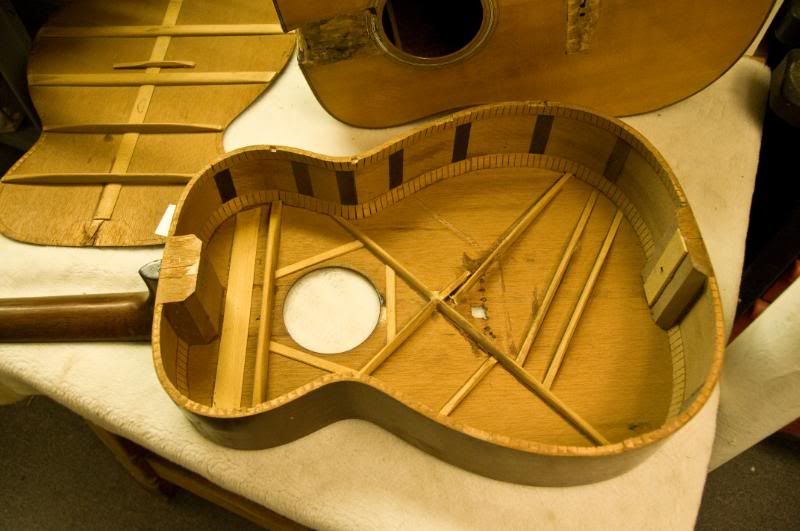 So Pat's making a new one.