Question for UMGF.  I recently got a 1970 000-28 as a trade.  It's a beautiful guitar, and one of the earlier 1970 models that was still Brazilian.  Overall it's a blessing to have a 1970 000-28 that's Brazilian, but I'll continually trying to justify and explain given the timing of transition.  It came with the owner's warranty card filled out but not sent in, which is kind of cool.  It has a replaced tortoise shell pickguard, normal dings and scratches, Neck has been reset and done well, plays nicely both finger pick/flatpick.  I guess I'd say good to very good condition (I'm not good at judging condition this way, since kind of subjective).   
Now to my question.  Roughly what's the market value for this instrument?  I'm considering selling, and wondered everyone's thoughts.  If anyone thinks it's not Brazilian, feel free to weigh in!
Here's the back: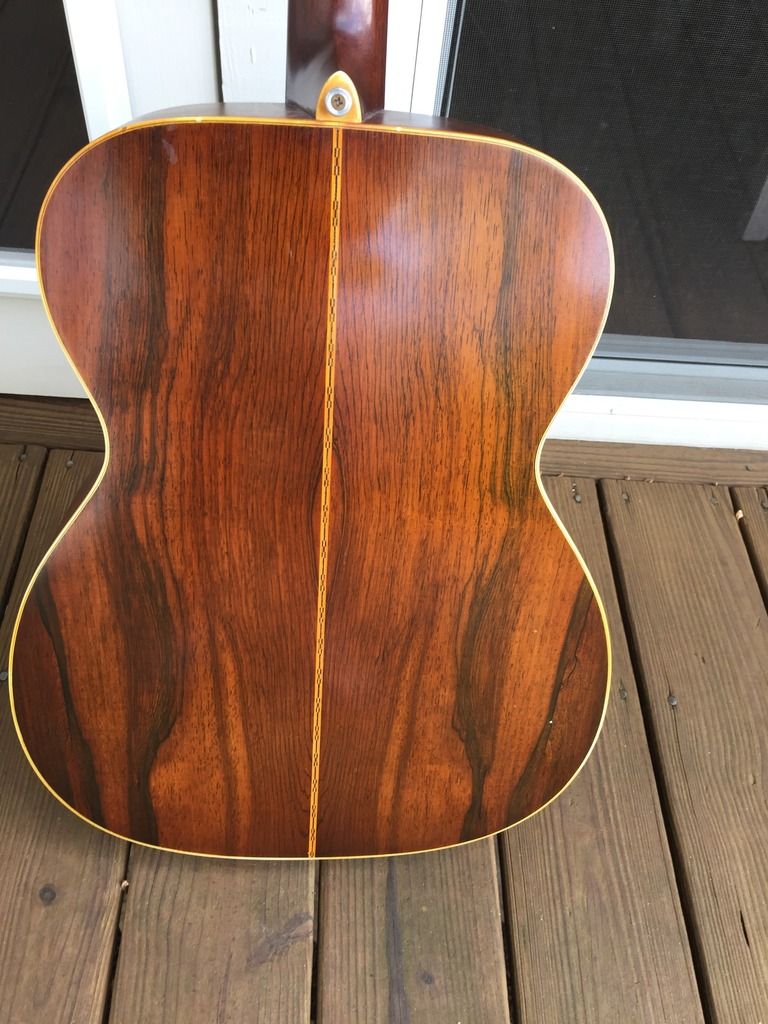 Here's back and side.  Other side is similar.